Colleague speaks: Gerard van Ommeren
With over 38 years of experience in construction, Gerard can rightly call himself an 'old hand' in the trade. From restoring monumental masonry to installing glass building blocks, and from working as an employee to having his own company with staff. A turbulent, but valuable career we can say! We would like to introduce you to this craftsman in heart and soul.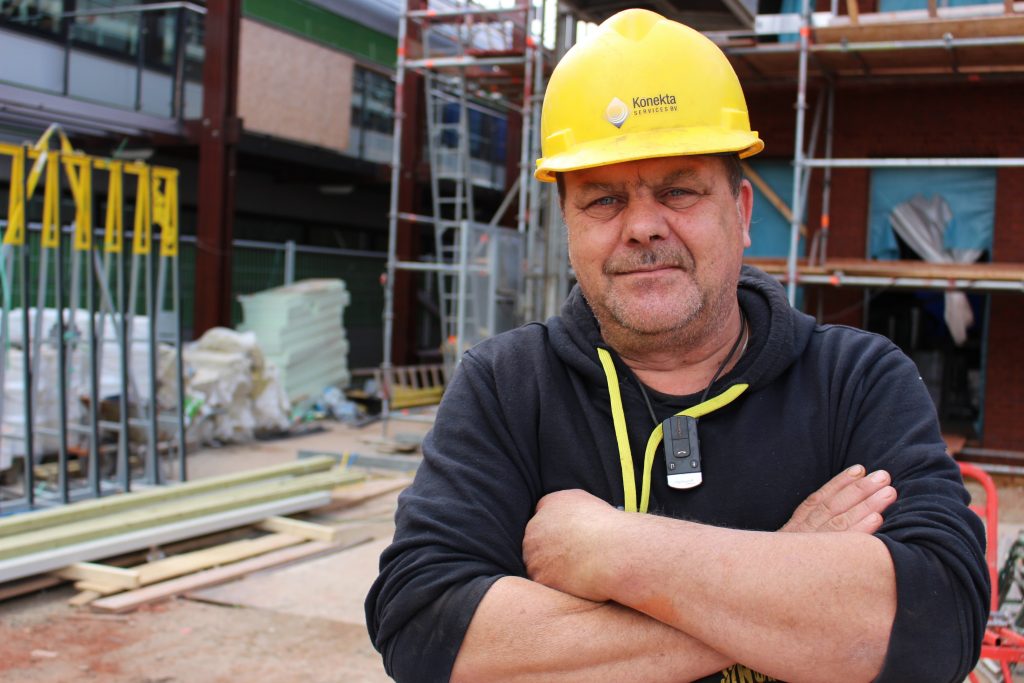 Who is Gerard?
I have been married for 27.5 years and am the father of 2 daughters and a son. I have a Christian faith. As a hobby I am on a chess club, which I have been doing since I was 12 years old.'
Can you tell us more about your work experience?
I have been a bricklayer by profession since 1 January 1981. Until 1989 I worked for my father in the family masonry company, which at the time employed 15 people. The work we did was mostly new buildings, extensions and sometimes grouting. I did a 3-year primary education in bricklaying, which meant 2 days of school and 3 days of work. Only my father became seriously ill and died in 1989.

At that time, we were working on a large job for a contracting company and they hired me, together with some other bricklayers, for the time being. After a year, my brother asked if I wanted to come and work for him. This was only for building new houses, which I did for a year.

From that moment on, I wanted to work on my own and became a self-employed person in 1991. Until 1995, I only did extensions, fireplaces in natural stone, bricklaying old farmhouses in their original state, etc. Then I received an order for a period of two years for the installation of glass bricks. There was so much work and the prices were very attractive at the time. Together with a business partner, I then started a general partnership. The company flourished and we employed 7 people, but unfortunately some setbacks threw a spanner in the works. We escaped bankruptcy with an arrangement with creditors. From 2000 to 2002, a restart was made by another party, where I then went into temporary employment. This way, I could try to solve the 'old' problems, which fortunately succeeded.

From 2003 to 2006, I started another V.O.F. in glass bricks with an old employee. Unfortunately, he turned out not to be reliable. He wrote down many working hours while he was actually busy with his own carpentry business. I held him liable and ended the cooperation.

From 2007, I was able to join my brother-in-law in the restoration business, but as a self-employed person and I really enjoyed it! That's where you learn about the real old craft with joints and dressings, such as cross and chain joints, but also grouting in cut and knot joints.

How did you end up at Konekta?
In recent years, the work has become more physically demanding and I have always wanted to eventually work as a teacher and/or supervisor in the construction industry. I searched the internet for these kinds of jobs. One Sunday evening I prayed to God and that Tuesday the vacancy for 'bricklayer' at Konekta appeared on Indeed. So special! I called the next morning and was able to come in for an interview the same day. The construction department was still in its infancy at the time, so in the beginning I taught sporadically in the bricklaying school and now this has become a full-time job.'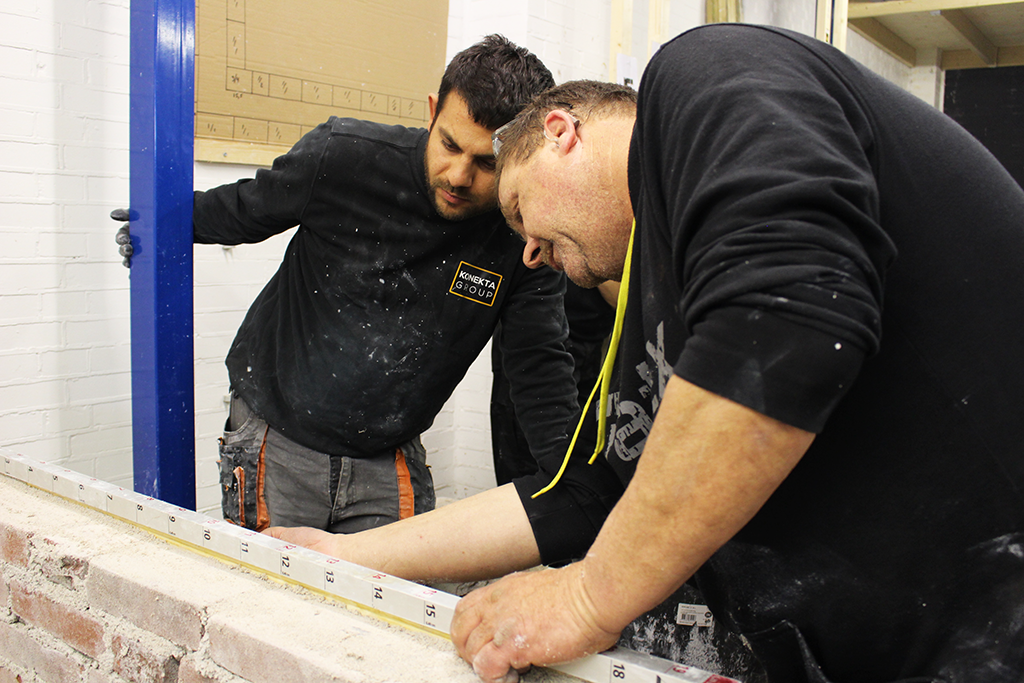 Besides being a bricklayer, you also work on projects as a foreman, right?
Yes, I have supervised our bricklayers on various projects! Residential projects 'Laan van Tinbergen' in Rotterdam and 'Parksingel' in Oestgeest by Dura Vermeer are good examples of this. At the moment, I am working on the project 'The British School' in Leidschenveen at Bouwbedrijf Sprangers as a cooperating foreman for our group of bricklayers. When the new building school of Konekta is built, I plan to be there again as a bricklayer.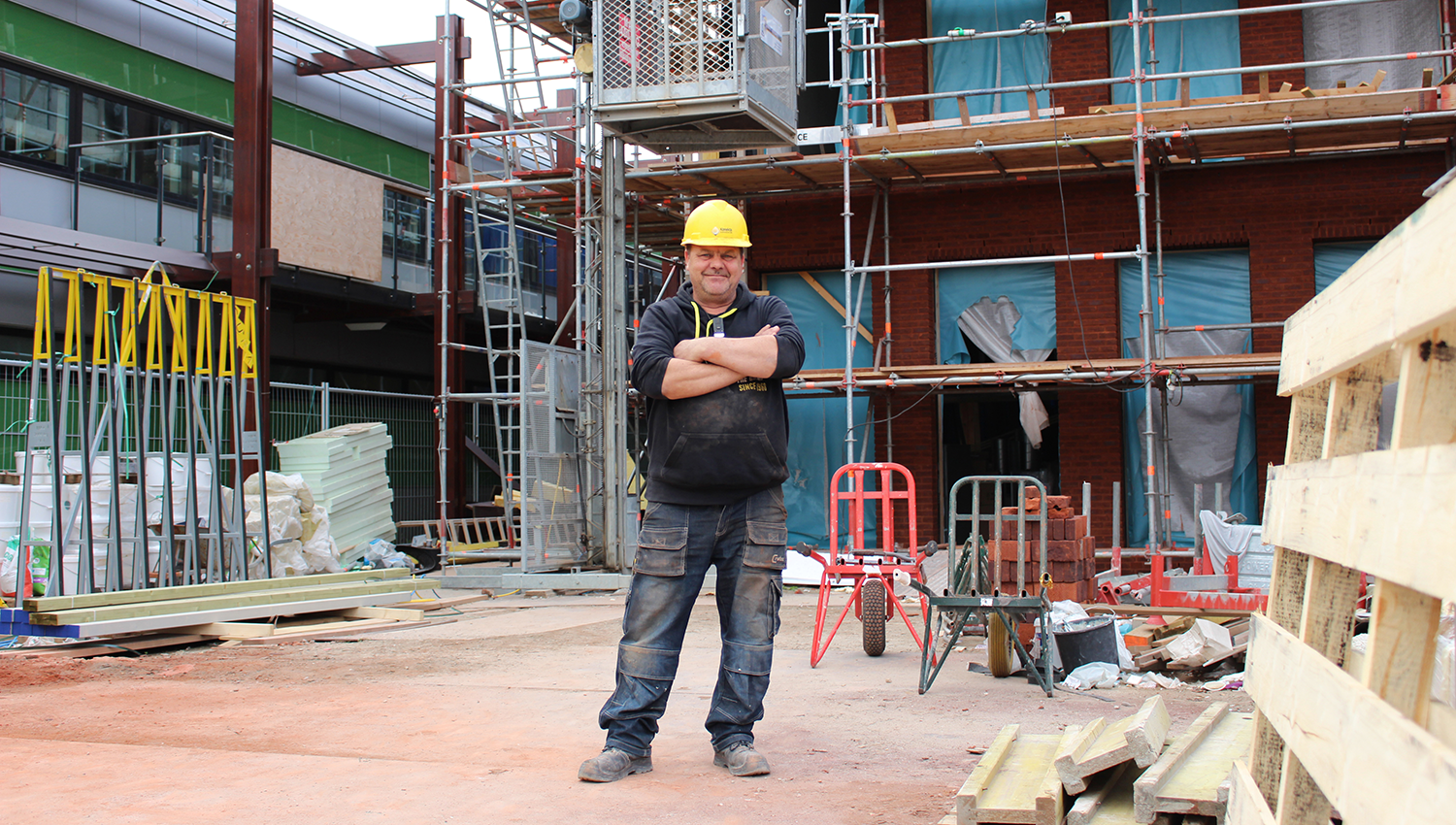 What do you think of the diversity of languages and cultures within Konekta?
Great! We have a lot of fun together. In the beginning it was sometimes difficult to communicate, but now I'm getting the hang of it. With a bit of hand and foot work we manage, and if it gets too difficult, I just use Google Translate.

So it sounds like you are satisfied?
It goes beyond all expectations! It is a completely different world than the 'normal' construction industry. I am allowed to think along about materials, the execution and the development of the employees. I really feel part of the team.

Are you also a bricklaying expert who is no longer fully capable of bricklaying, but would still like to get to work and pass on your knowledge to our bricklaying teams? Then we are looking for you!

Please contact us:
bouw@konektaservices.nl
088-0150600